X-Series 4th Gen Axle
SKU: ITD1751
---
Description
Quickly Get off the road with the new X-Series 4th Gen Axle
When responding to calls, the last thing we want is to spend a lot of time on the shoulder. The In The Ditch® Dollies and the new X-Series 4th Gen Axles are the perfect combination for reliable, durable, long lasting towing. And they keep getting better.
What modifications have we made to the X-Series 4th Gen Axle
The new X-Series 4th Gen Axle is WIDER than ever. Not only is the Gen 4 Axle wider, but it is also now more CAPABLE at towing mid-sized SUVs and cars with wider stances than ever before. It maintains the same number of adjustment holes using a stainless-steel snap button. With new design changes, the gen 4 axle is more DURABLE to handle the rigors of towing. Our custom extruded aluminum tubing now features a stainless-steel rivet design. The new axle caps feature a more ergonomic design with a built-in handle, while maintaining the positive camber feature that's proven to help dolly tire and bearing longevity. Optional T-Handle available to pair with our tunnel box mounts: Click Here. We offer a 30-day money back guarantee.
To some, it's just another dolly axle. To us, it's our everything.
*DO NOT MIX AND MATCH WITH DIFFERENT GENERATIONS OF AXLES*
Click here to read our Service Bulletin for more information.
Features & Benefits

Product Dimensions

Product Manual

Photos

Videos

Replacement Parts
Click on one of the icons above to view more content
Features & Benefits
---
88.75" total Width
X-Series Design with 5 Adjustment Holes
Stainless Steel Snap Button Axle Lock
Positive Camber Axle Caps
Optional T-Handle accessory for improved grip and also to hang Axles from our ASTM Mount
Custom Extruded Aluminum is lightweight and strong
2,000lb Capacity at Full Extension per Axle. 4,000lb Extended Capacity as a set
ITD Endurance Powder Coated Axle Caps
Fabricated Tire Plate is Designed to work perfect with our Speed Spacer
30-day money back guarantee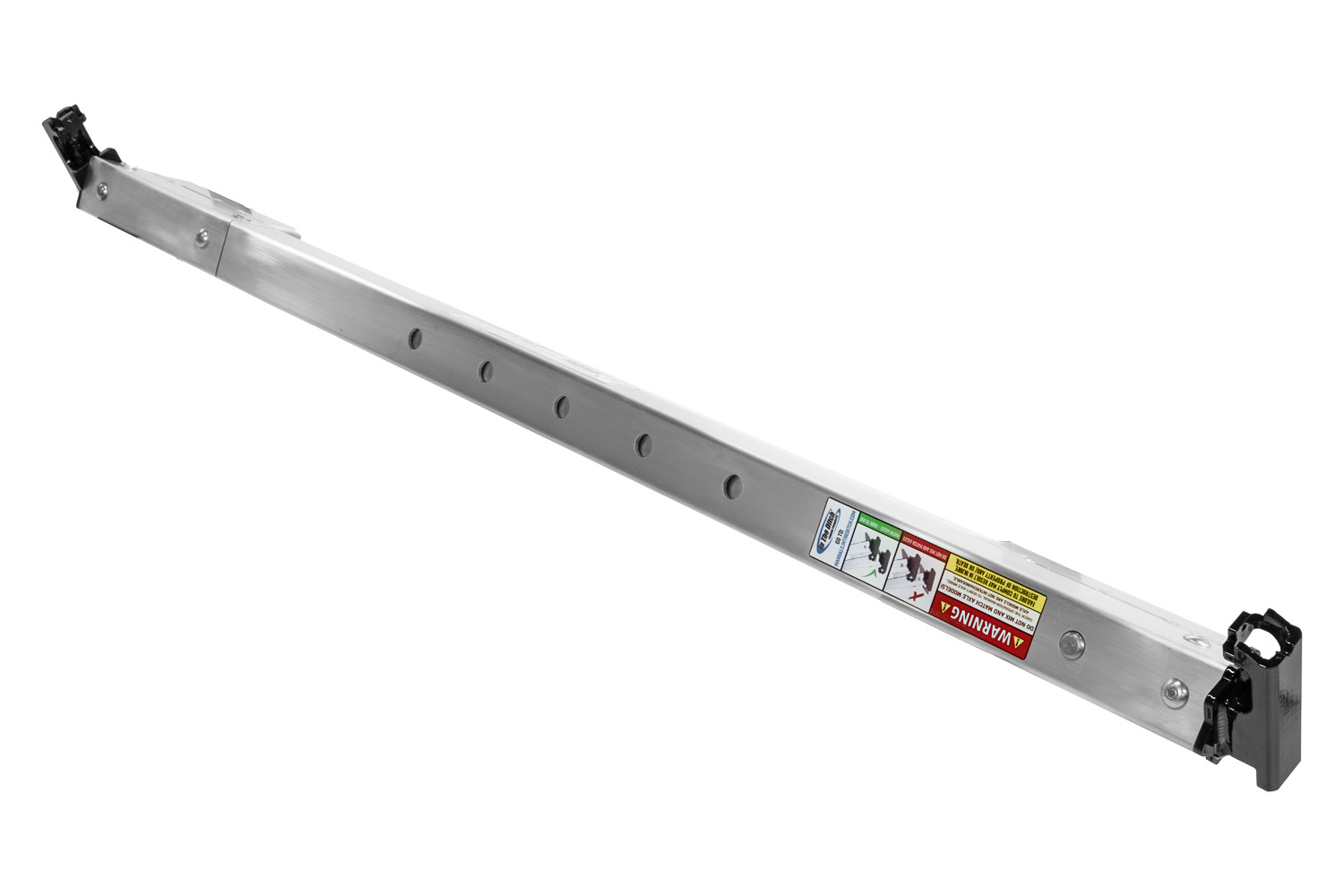 You have been redirected to the Replacement Parts for this product.